The Skyhook Foundation's mission is to
"Give Kids a Shot that Can't be Blocked"
by bringing educational STEAM opportunities to underserved communities.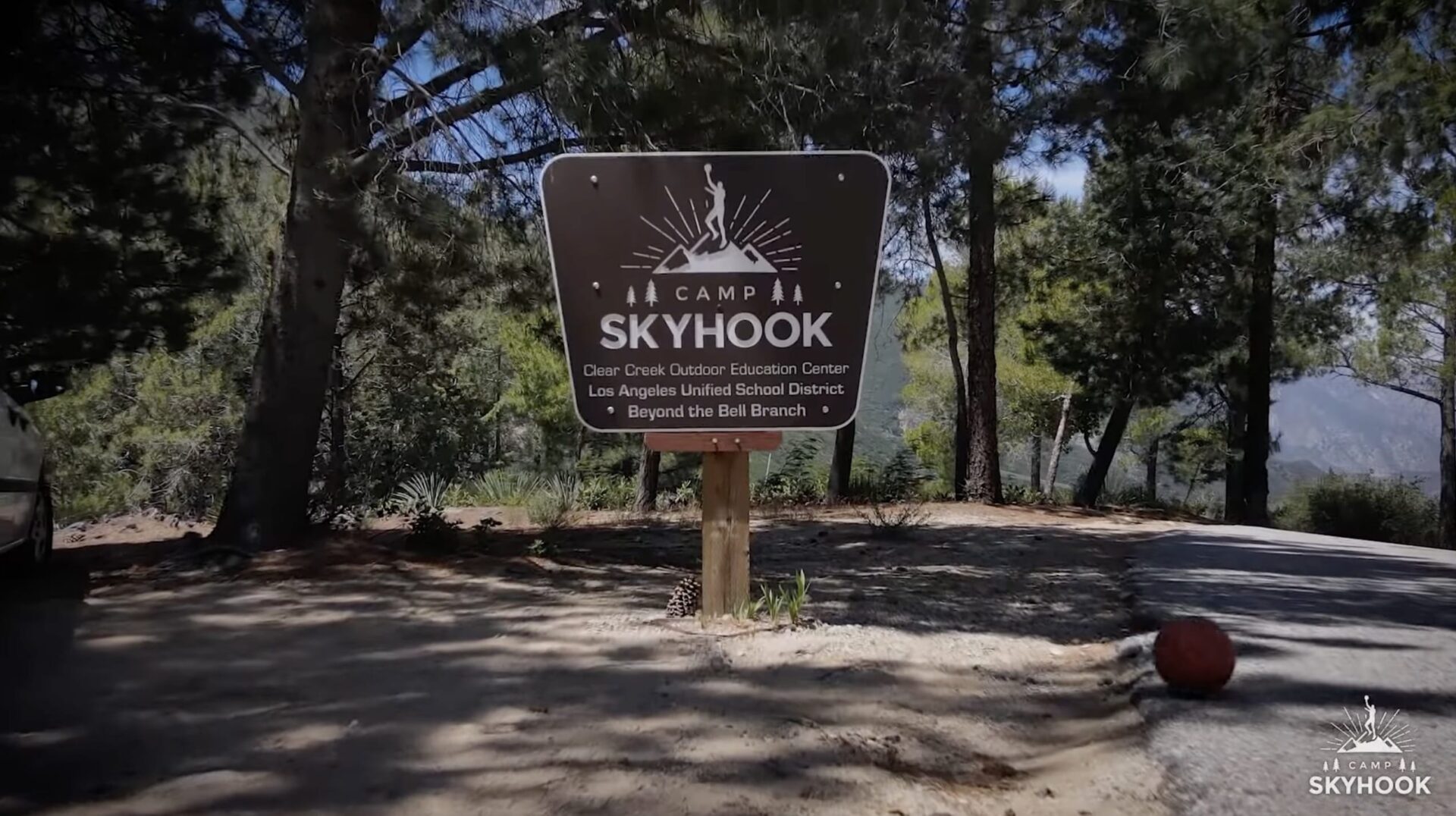 Our flagship program, Camp Skyhook,
is an immersive, hands-on experience...
As the flagship program of the foundation, Camp Skyhook partners with LAUSD (Los Angeles Unified School District) to help inspire children from culturally, racially and socio-economically diverse neighborhoods into the great outdoors to work together. Education is the most basic of all social justice issues. Studies have shown time and time again that education most directly impacts one's socio-economic mobility, more so than any other factor. So an investment in education is not only an investment in the individual student, but also in their family, peers and the communities in which they live. With a curriculum developed by UCLA and NASA, students get a hands-on, immersive experience learning about Science, Technology, Engineering and Mathematics in a unique environment.
For five days and four nights, students are immersed in the wonder of the world's largest classroom, the Angeles National Forest. For many students, the trip to "Camp Skyhook" in the Angeles National Forest is their first venture outside of the urban neighborhoods in which they live, even though it's less than an hour from most areas of LA. With a creative blend of technology, nature and Next Generation Science Standards (NGSS), students receive a multi-dimensional, multi-sensory experience that will help them soar above the four walls of a classroom and spark a lifelong love for learning STEAM.