Donor Spotlight:
Panasonic Foundation
Camp Skyhook is our flagship program. It's an immersive experience that makes learning exciting by bringing it outdoors. 4th and 5th graders receive a hands-on/minds-on experience that inspires them towards a future in STEAM (science, technology, engineering, arts, math). The program is sponsored by the Skyhook Foundation in collaboration with the Los Angeles Unified School District. The curriculum was developed by UCLA and NASA-Armstrong Flight Research Center. Children embark on a 5-day, 4-night program in the Angeles National Forest where nature becomes the classroom, providing a multidimensional and multisensory learning experience that is transformational.
0
Students So Far (9/13 - 3/20)
Who Attends
Camp Skyhook?
All 4th and 5th graders enrolled in LAUSD are eligible. Currently, schools must wait 6 years to receive an invitation to Camp Skyhook.
72% of students are English Language Learners
82% of children participate in free or reduced lunch programs
Over 70% have no or limited experiences in natural environments (mountains, oceans, national parks)
Over 15,000 homeless and foster youth are eligible to participate
For many students, the trip to "Camp Skyhook" in the Angeles National Forest is their first venture outside of the urban neighborhoods in which they live, even though it's less than an hour from most areas of LA.
Students attend camp with kids from different schools. In addition to STEAM (science, technology, engineering, arts, and math) children are taught to collaborate. Special attention is given to placing schools together from the geographically diverse 715-mile LAUSD boundary. This results in student populations with a great diversity of backgrounds, ideas and experiences. Character development activities and our curriculum (developed by UCLA & NASA) promotes inclusion, team building and equity.
The camp is meticulously maintained to foster a sense of safety and togetherness that children desperately need. At Camp Skyhook, children not only get along…they depend on one another. The camp provides time honored activities that kids love! This includes hiking, swimming, skits and camp fires. Our goal is to create "more than happy memories." We ignite and encourage a child's interest in STEAM. With a creative blend of technology, nature and Next Generation Science Standards (NGSS) standards, students receive a multi-dimensional, multi-sensory experience that will help spark a lifelong love for learning science.
the camp skyhook
difference
Experts tell us that (social emotional learning) first-hand experience with a subject sparks neurons in a child's brain that affect how long that child will retain a particular memory. Camp Skyhook can impact and even alter a child's future by using STEAM-based, hands-on learning to engage each child with nature.
At Camp Skyhook:
Children are inspired to think beyond being a "rap star, reality star, or sports star" and embrace positive life goals with achievable rewards.
Children improve their sense of self-worth as they see, hear, taste and touch a bigger, more fascinating world than the one they've grown accustomed to.
Children use iPads to solve botanical puzzles and biological challenges. They learn what's safe to eat and to drink in the wilderness — even how to gauge their whereabouts by starlight.
At Camp Skyhook, we believe that when a child's brain is stimulated at the right age and in the right way, curiosity will lead that child to seek out more information about science, technology, engineering and math. When children have fun and are engaged, the world opens up to them!
Education is a Social Justice Issue
According to our partners at LAUSD, the reason outdoor programs are transformative is due to their ability to re-direct and focus the mind.
The natural world is therapeutic, providing a sense of peace and healing. It provides a place for reflection and offers a three-dimensional affirmation that everything is going to be all right. It provides multi-sensory education experiences that become meaningful and are more likely to transfer to long-term memory. Of course, this will only happen if students have access in an equitable manner. Despite our best efforts, growth has not kept up with demand. Our residential outdoor science program currently has a six-year wait list.
A recent study from MIT and Centre for Economic Performance concluded that "drawing more low-income and minority children into science and innovation could increase their incomes – thereby reducing the persistence of inequality across generations – while stimulating growth by harnessing currently under-utilized talent." The study highlighted that exposure to STEAM fields, such as the experience of participating at Camp Skyhook, is a central determinant of innovation. A lack of exposure limits a child's ability to see beyond their own neighborhood – we call these individuals the "lost Einstein's".
Lack of access to out-of-the-norm experiences denies a context to frame content taught at school. Lack of recreational and green spaces in low-income neighborhoods is a result of environmental red-lining. Many kids can see the mountains in the distance from their neighborhoods but never give them a thought. Since they have never experienced nature up close, they view it merely as background noise.
Many current initiatives are addressing discrimination within the areas of selling to property to people of color and lending disparities, but none of this has a real and lasting impact unless people can afford to buy the homes. This takes us back to socio-economic mobility that is almost completely and inextricably linked to education. This is why we believe education is one of the most fundamental social justice issues.
Drawing more low-income and minority children into science and innovation could increase their incomes – thereby reducing the persistence of inequality across generations – while stimulating growth by harnessing currently under-utilized talent."
Bell, Alexander, et al. Who Becomes an Inventor in America? The Importance of Exposure to Innovation, Nov. 2018, pp. 34., doi:10.3386/w24062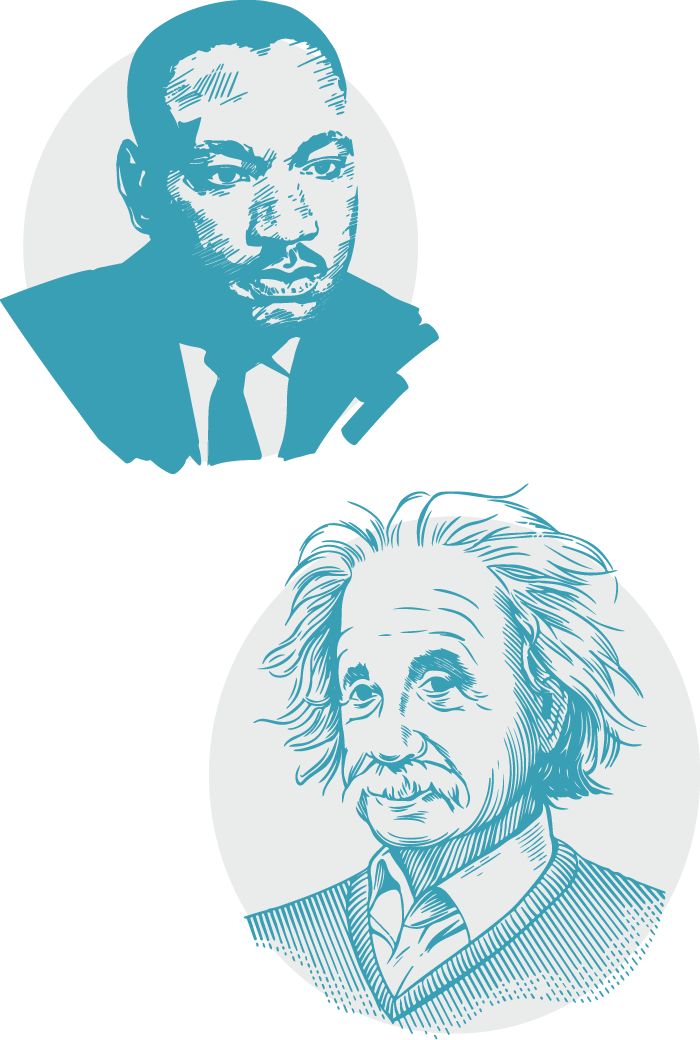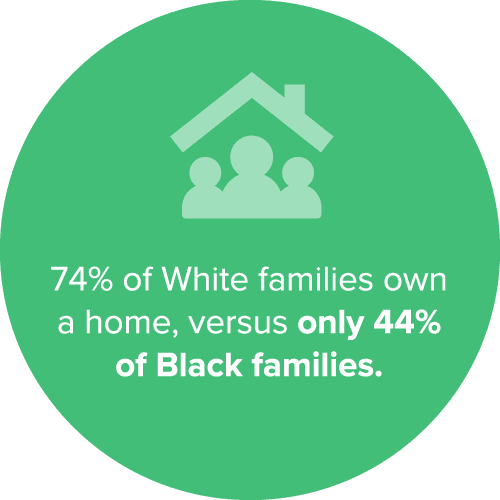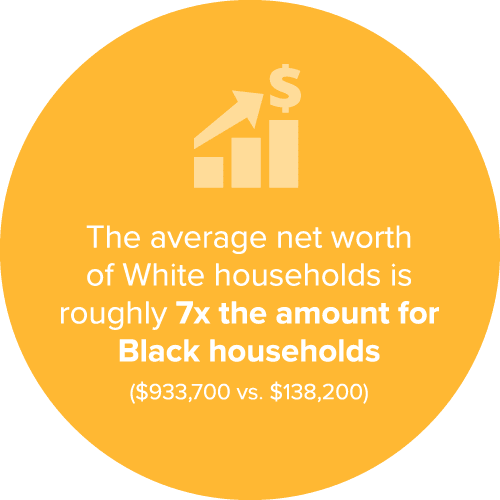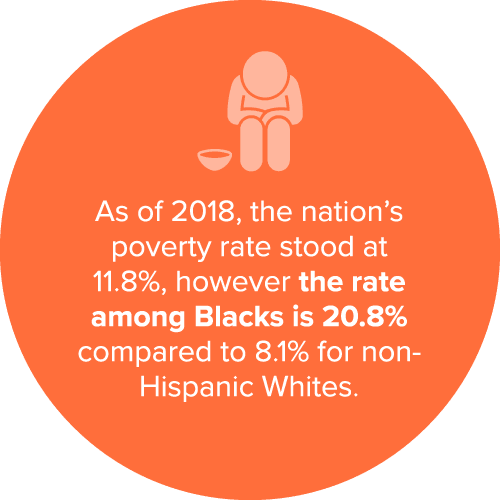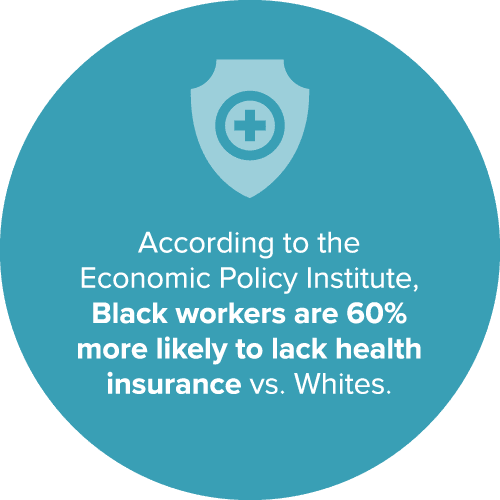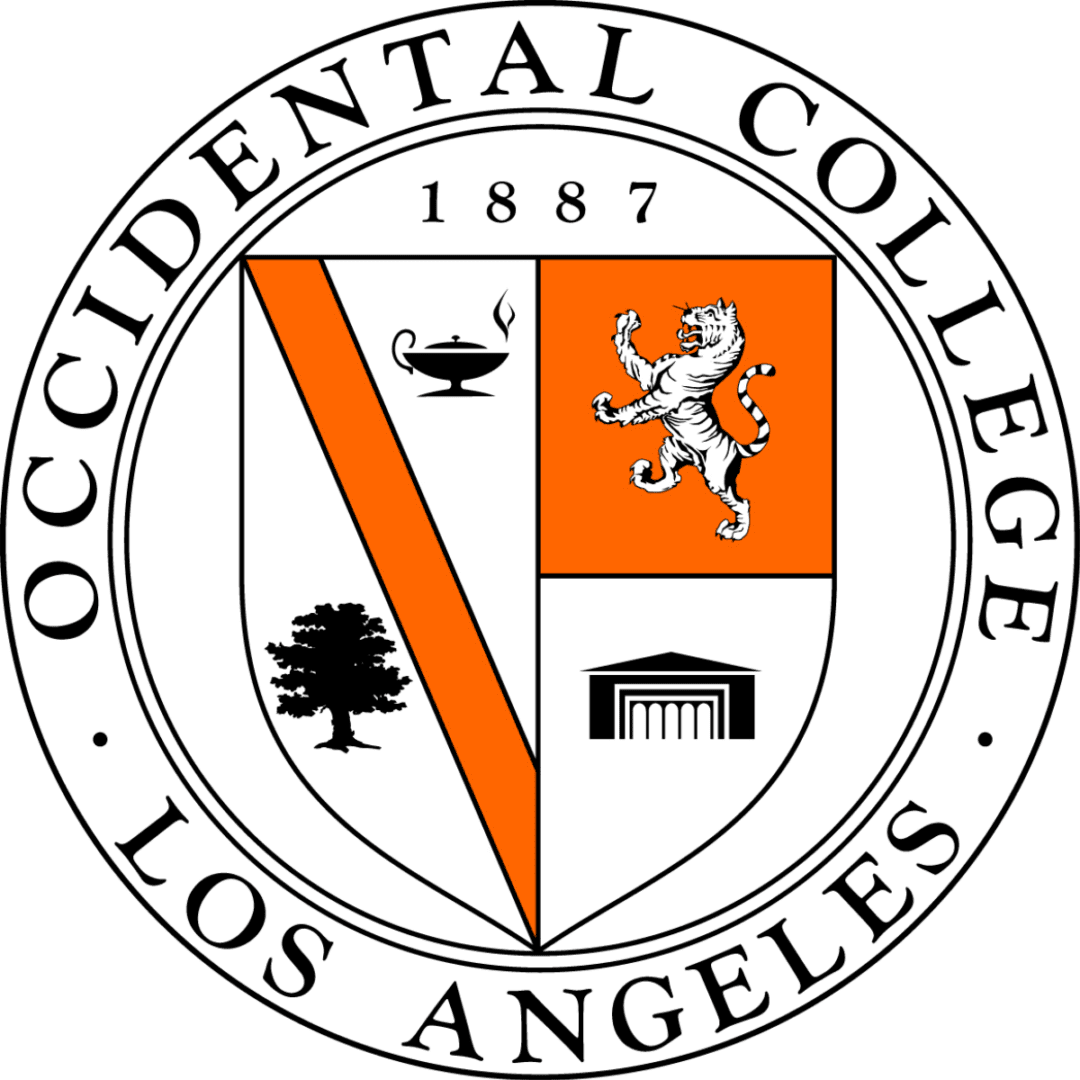 In collaboration with Occidental College, a study of the effects of Clear Creek Outdoor Education Center (Camp Skyhook) began in the Fall semester of 2018. Pre-post survey data was collected from students and teachers and tabulated in February 2019. Preliminary results indicate many positives outcomes.
Students reported:
Enjoying camp/program activities
Interest in pursuing similar science activities
Increase in STEAM aspirations, particularly for females
Increases in Next Generation Science Standards content knowledge
Increases in environmental engagement
Personal and collective social growth
Environmental Engagement
82% Appreciate nature more (look outdoors for general well-being)
68% Will spend more time outside (great for physical and mental health)
78% Think about the environment differently
80% Will increase conservation behaviors (a positive for their community)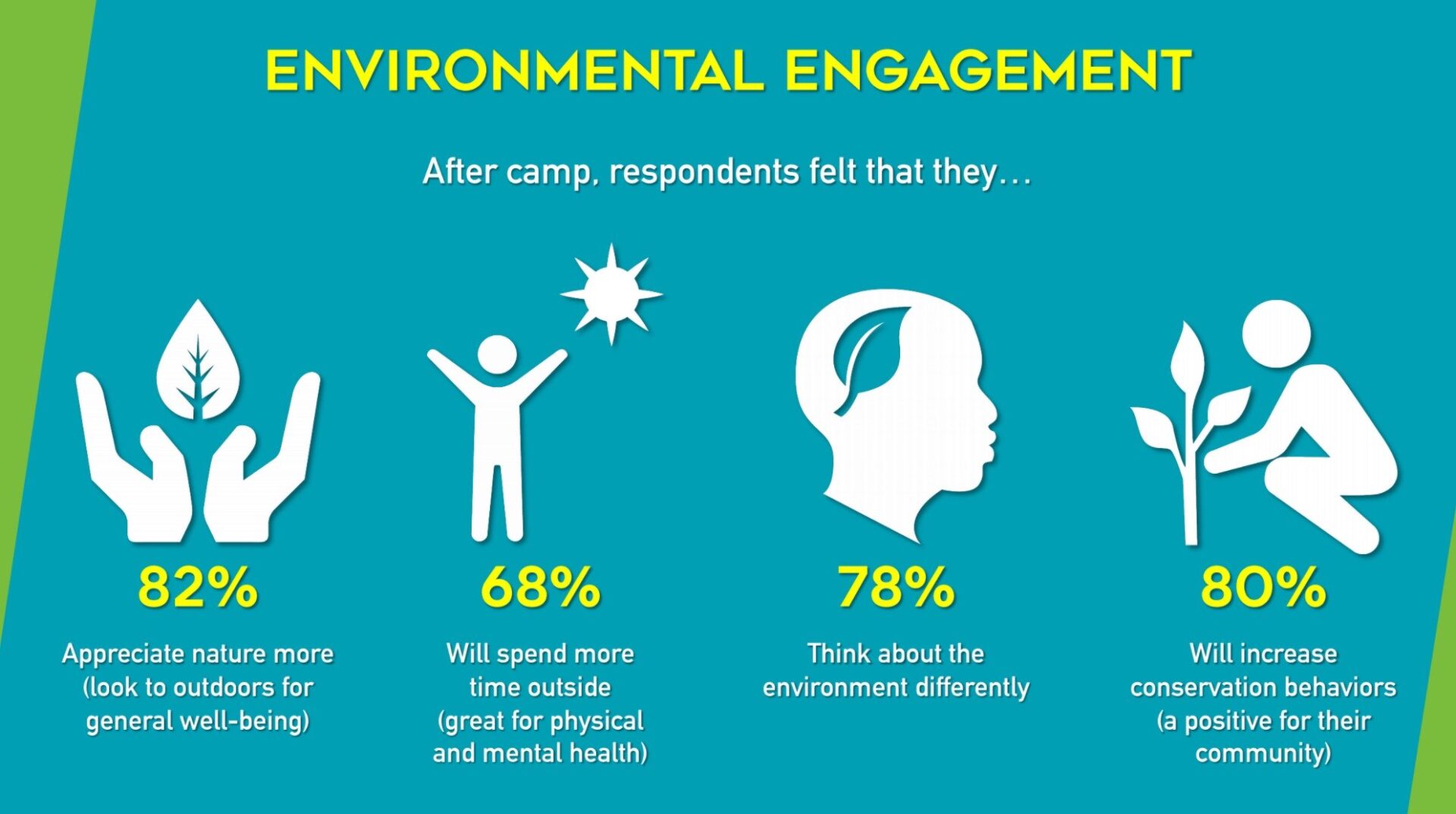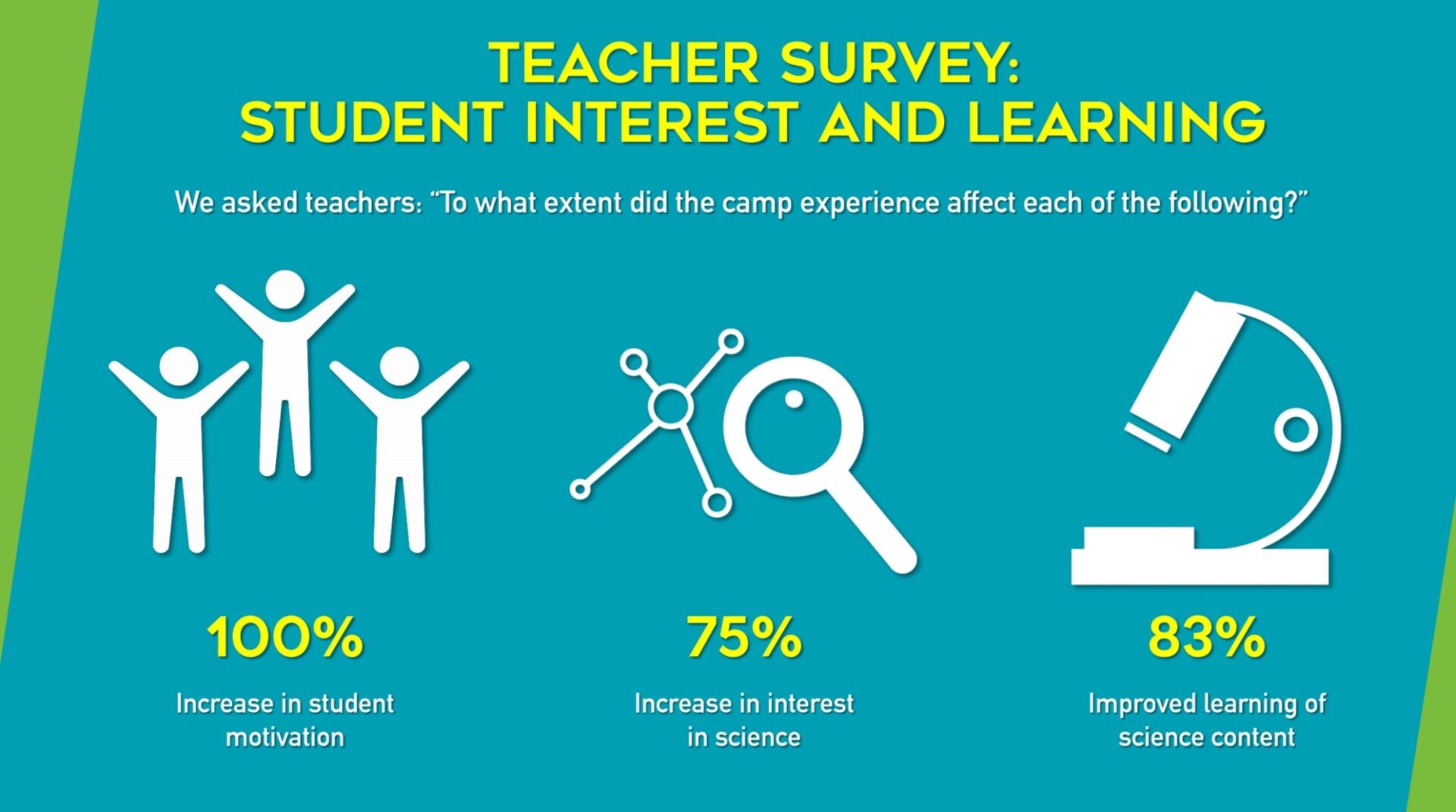 Teacher Survey: Student Interest and Learning
We asked teachers: "To what extent did the camp experience affect each of the following?"
100% Increase in student motivation
75% Increase in interest in science
83% Improved learning of science content